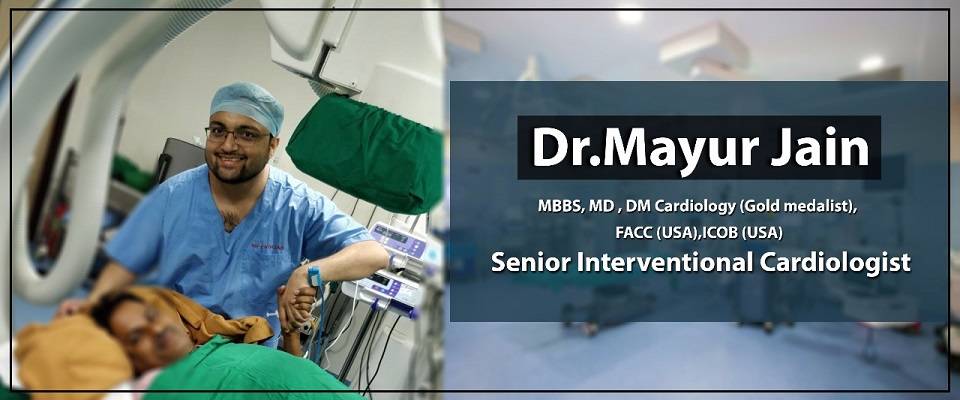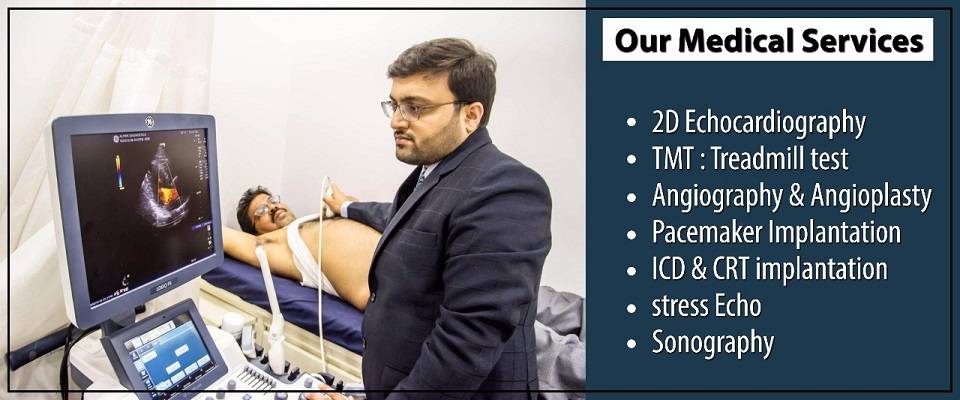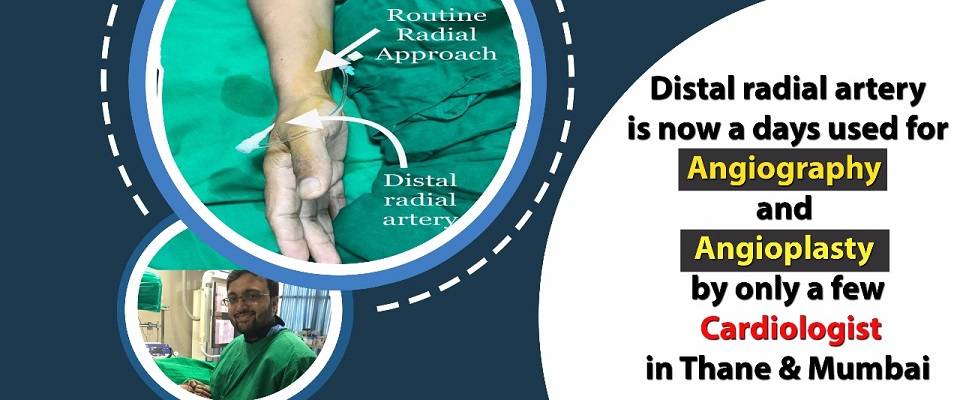 ABOUT DR. MAYUR JAIN
MBBS, MD , DM Cardiology (Gold medalist), FACC (USA)
Dr. Mayur Jain is an interventional cardiologist who is very good at preventive cardiology!! A rarity !
Most important skill that the doctor thinks he has is 'he knows where to stop!' He is known for his genuine advice and exceptionally fine skills at procedures avoiding most of the complications. His ability to handle some of the most complicated cases at a very early stage proves that. He knows his subject to the very depth but at the same time can make things really simple for the patient and relatives to understand. Patients tend to be very comfortable with him, as he can communicate very well in Hindi, Marathi, Gujrati, English and Marwadi.

Area of Expertise in Invasive Cardiology
Coronary angiography Radial/Femoral

Coronary Angiolplasty simple/complex/ IVUS/FFR guided

Balloon Mitral/ Pulmonary / Aortic Valvotomy

Cardiac Catheterization Study

Temporary / Permanent Pacemaker Implantation/ICD/CRT

Cardiac Stress Test

Device ASD/VSD/PDA closure

Intra Aortic Balloon Pump

Pericardiocentesis
Areas of Expertise in Noninvasive Cardiology
2D Echocardiography & Color Doppler

Tran esophageal Echo

Echocardiography in congenital heart disease / neonatal echo

Stress/ contrast / tissue doppler Echo

Speckled tracking

Cardiac Stress Test

Holter Monitoring
NDTV Interview.
Dt - 19/03/2018
How To Prevent Heart Attack. Dt - 21/03/2018
How To Prevent Heart Attack. Dt - 27/10/2018
How Heart attack Occurs.
Dt - 14/11/2018
What Is Angioplasty.
Dt - 26/12/2018
Post Angioplasty Care.
Dt - 29/12/2018
PATIENT VIDEO TESTIMONIAL
PATIENT TESTIMONIAL

My father was suffering from a chronic chest pain. We decided to consult Dr Mayur Jain. We visited his hospital immediately. Dr Mayur jain done some tests and started treatment. After a rest and medication, he saved my father from heart attack. My family is very thankful to Dr Mayur Jain.
Dr Mayur jain is very caring cardiologist. He firstly understands the patient's problem deeply. Dr Mayor Jain always boosts the confidence of patients. I would recommend Dr Mayur Jain for heart treatment.
He is like our family excellent cardiologist, gives personal attention to patient; he is expert in complicated Angioplasty. He consults on mobile also. When my heart frequency was only 10-15 then nobody doctor has come for doing angioplasty that time Dr. Mayur Jain has done my angioplasty very reasonable rate.
Two years ago I had a mild heart attack. Dr Mayur Jain performed emergency Angioplasty successfully. Today I am living happy and fit life. Dr Mayor Jain is really an expert cardiologist in Mumbai. Thank You Dr Mayur jain and his all staff.
Excellent doctor.. Xpert in complicated cases. Gives best treatment to the pt and give personal attention to patient.. Thank you Dr Mayur Jain.. You saved my dad..
One year ago, my daughter was suffering from Atrial Septal Defect. We are very worried about her future. We took treatment of Dr Mayur Jain. He performed a small surgery urgently. Today my daughter is living a healthy and happy life. We are thankful to Dr Mayur jain.